A Great Night Out with NYC's Tech Start Up and Co-Working Scene
The Projective Space community held an exciting evening of demos by Projective members outlining all the cool stuff they've been working on.
Presenting Startups:
Topi: Topi transforms the way people network at events and conferences by suggesting group conversations around common interests, and by providing a searchable list of participants in real-time.

Gander: Gander is an email tamer. It uses smart algorithms and your social graph to reimagine your inbox. Gander has super-sonic search and will never put cat videos before meeting updates.

Get Maid: – On-Demand, Premium Maid Service: Book instantly from your phone and a maid will be at your door within two hours.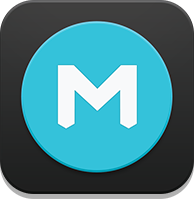 Martini: – Meet New People: Martini sets you and your friends up on mixers in your city. Get group matches daily. Decide who makes the cut. Meet & repeat!

Offmap:
Your last vacation cost you 3x what it should. Not at Offmap. We cut out the middlemen and use custom guidebooks on your iPad to build you spectacular adventures. Come see for yourself.

SeedInvest: SeedInvest is creating a social funding platform connecting the entrepreneur and investor in all of us and a place to collaborate and crowdfund online.

DataNitro: Python plugin for Excel that simplifies financial and mathematical modeling.

WunWun: WunWun is your ondemand helper. Get a service done, a product delivered, or a suggestion – ondemand.
Thanks also to the sponsors: